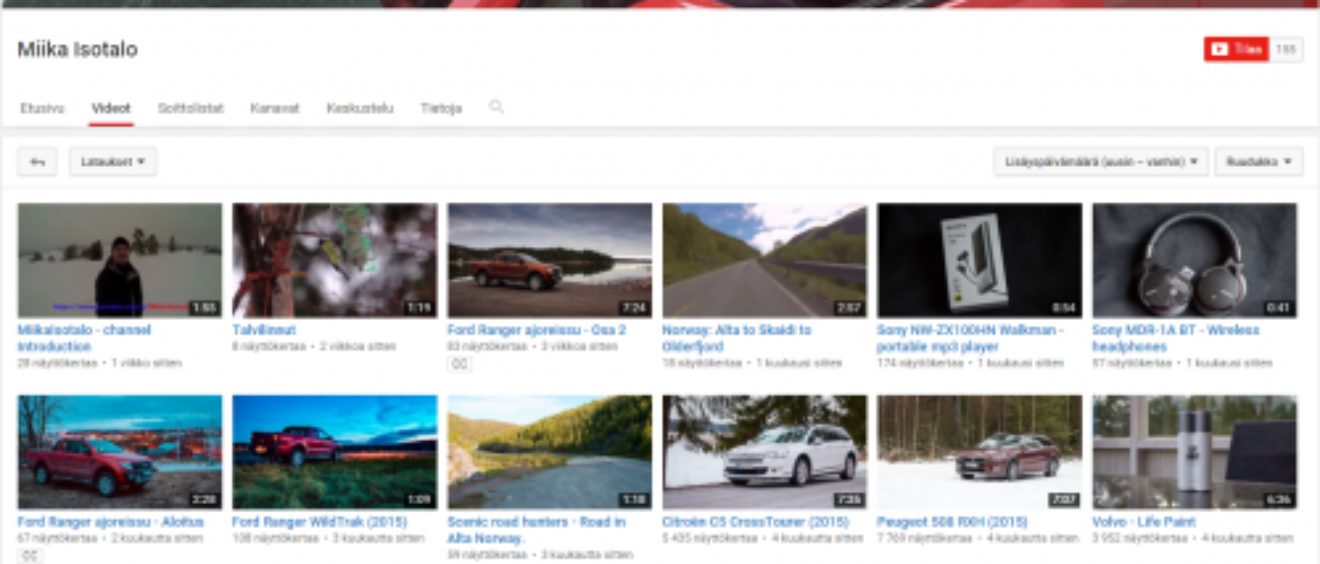 Video production
Creating videos online
I have been making films since I was not much older than 12. Back then it was comedy and fooling around but I made some action videos too. When I started writing a blog, I returned to creating videos. Since 2011 I have been creating videos about my automotive tests and released them on my YouTube channel.
I have ideas, sometimes only some but usually when I get the flow going, my imagination is unstoppable. Even though I release product testing videos, automotive videos and road trip films, I could make a movie with a plot. Even in product testing videos or at least in automotive films, I'd gladly include some acting to make it more interesting to watch.
The video production we provide as a service is mainly focused on YouTube. That is because we use DSLR camera for filming and not some expensive RED or ARRI cameras. Editing is done using the Adobe Premiere Pro CC and we also do color grading etc. to make it look more professional. When we do product testing, we produce a video by default. If you have any other video or cinematography needs, please don't hesitate to contact use and we can tailor a video just for your needs.
Jump in to our Youtube channel to watch our current creations (https://www.youtube.com/c/MiikaIsotalo).